What we do
We develop the best after-sales solution together with our customers
Our objective is to work with our customers to find the solution that best combines increased efficiency and higher revenue in after-sales. We analyse, optimise, redesign and develop products throughout parts & services process chains – taking an approach that is tailored to the client, innovative, solution-oriented and that includes the appropriate, ideally suited information technology.
We implement, operate and support processes and ensure that interface integration with other IT structures is always adequate and operational.
We thus create the prerequisites for digitally mapping complete after-sales processes, implement self-learning logics and analyse user and order behaviour. In this way, we offer our customers the security of being able to implement innovative sales and marketing strategies at any time and react promptly to the demands of global markets.
With our services, our customers are always one step ahead of the competition!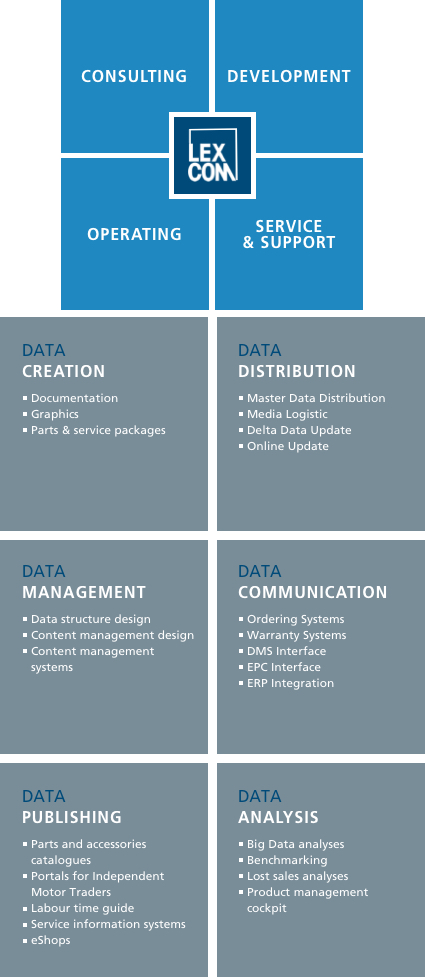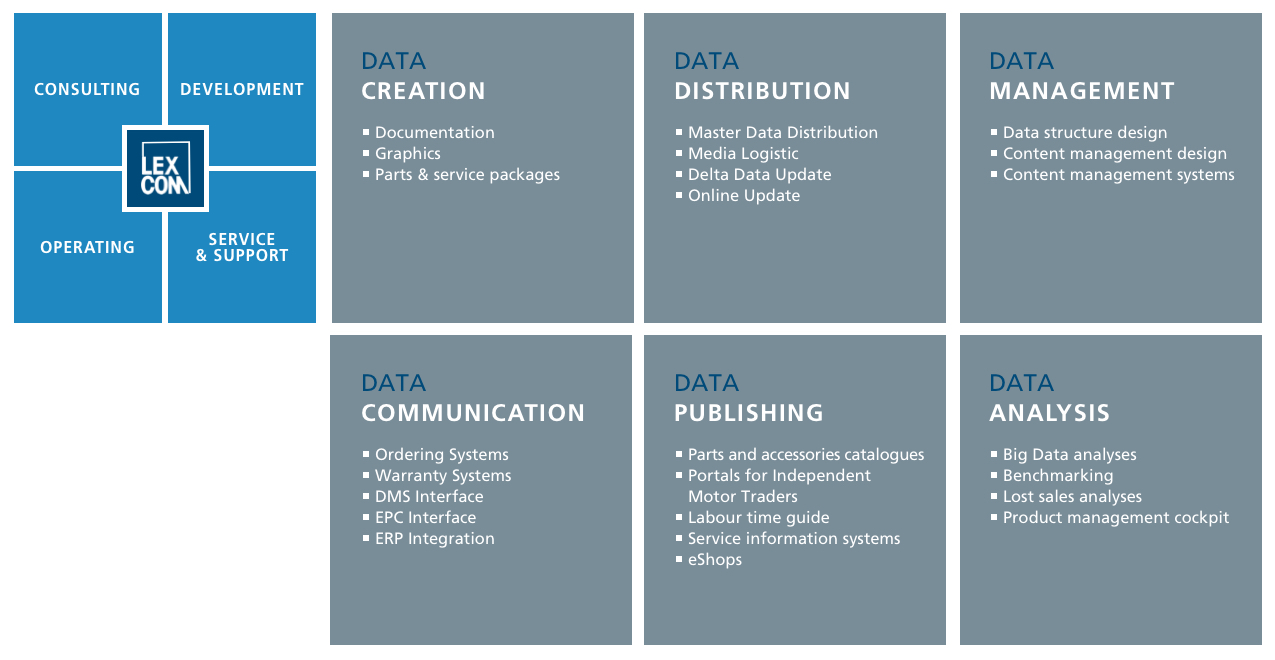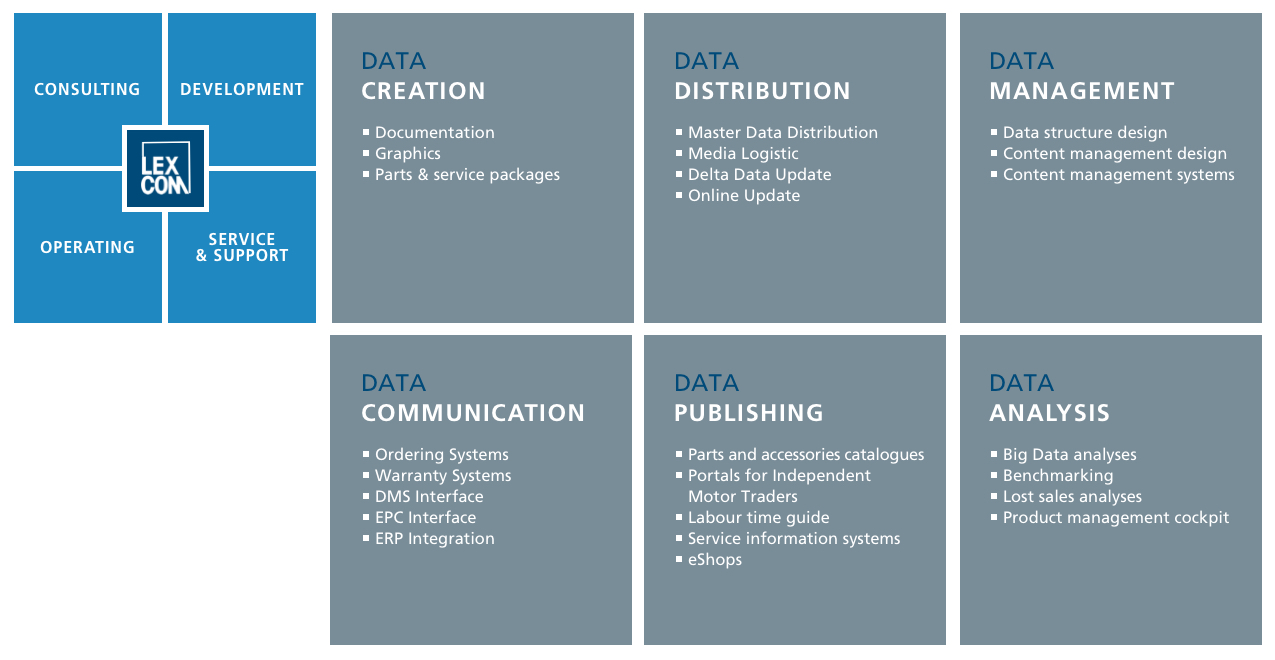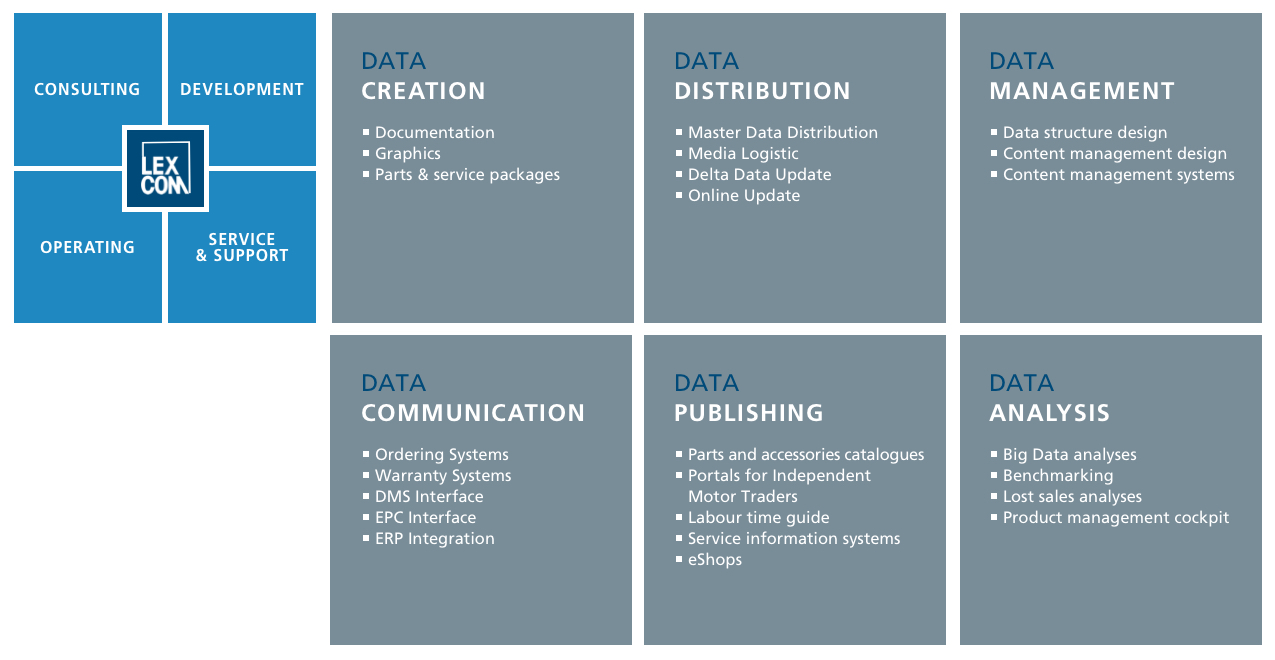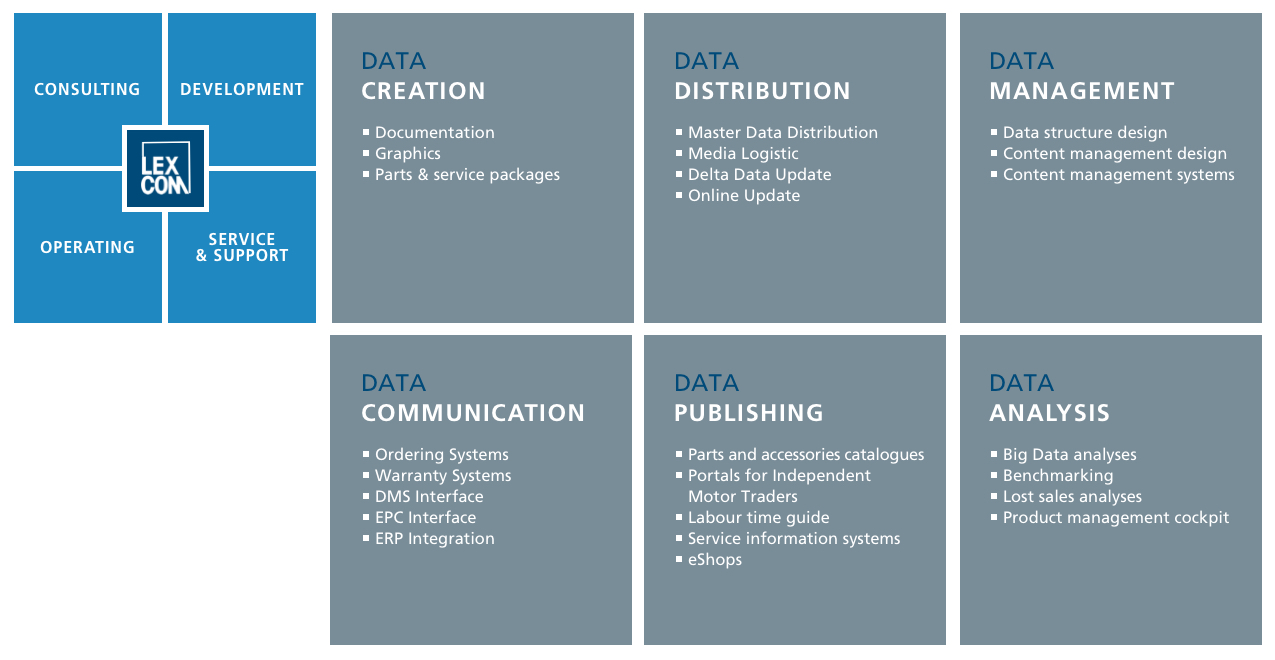 Selection from our product portfolio
is the Volkswagen Group's official parts information system. As the central hub, it offers access to all the necessary information in after-sales.
is the online portal for the open market and currently provides access to the original parts catalogues of 41 brands. In addition to providing price and availability information, the portal enables customers to order parts from authorised dealers in just a few clicks: www.partslink24.com
are solutions for manufacturers and importers which assist them in setting prices for spare parts. From here, the prices can be transferred to all additional systems.
You can find information on our LexCom industries product portfolio here.
Excerpt from our reference list
Our approach working methods
A clear competitive advantage for our customers
No investment costs
We develop custom software solutions that are used through licensing models. These contain all future updates, further developments and any after-care and support services.
No stand-alone solutions
We do not require any changes in the customer's IT. Thanks to their interfaces, our solutions can be seamlessly integrated into existing networks and systems to support customers' processes.
Modular range of offers
All of our systems and services have a modular design, and access is possible at any level.
Technological autonomy
We operate our own state-of-the-art data centre. This ensures independent provision of all products and data to third parties.
Permanent further development
New requirements arising from practice in the field are implemented as modifications to our products without delay.
LexCom is certified in accordance with BS ISO/IEC 27001:2013, meeting the demands of information security management systems.